Home
One question that is repeatedly asked is "WHY DSE ATTAPUR?"
Our answer is… 'We prepare our students to meet global challenges and develop the overall process of not only the personal growth of our students but by retaining their values which we believe are enduring and as relevant to us today.
DSE also provides students with a strong foundation in academics, sports and arts while cultivating strong character and leadership skills.
Dear viewers.!
This virtual tour will pave the way to enjoy and explore the exciting and engaging environment of DSE. Take some time to visit the spots where our students absorb, grow and shine.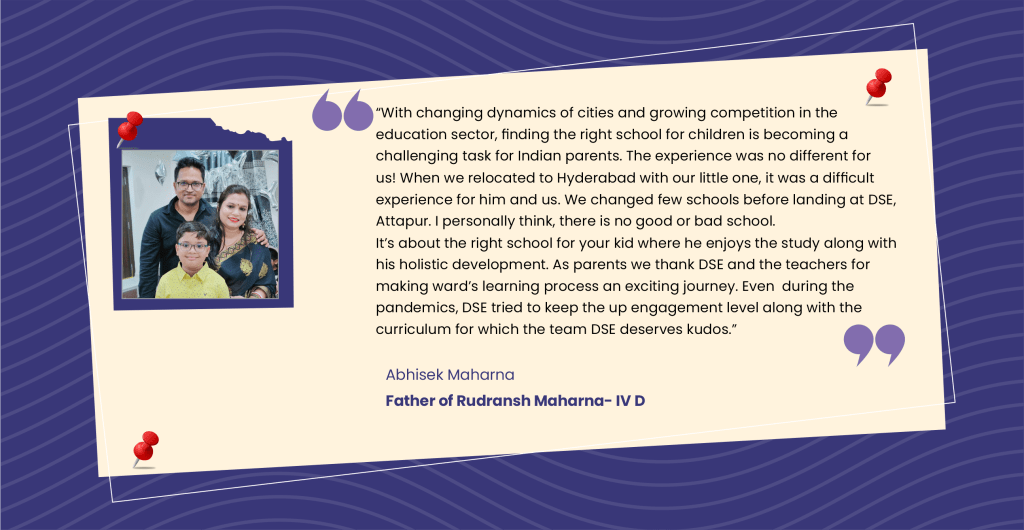 At DSE, we always ensure that we obtain Parent Feedback regularly. This information allows us to see where our strengths lie and also the areas in which we need to improve.
During these challenging days, we received an overwhelming response from our parents regarding the online classes which have been planned and are being executed successfully.
Let's hear the feelings of our parents …
Memories
- Unlocking The Past