Home
The gates of Delhi School of Excellence Manikonda, welcome each learner with a bright smile prepping them up for a joyful journey of success-oriented learning program. Academics being the top-notch, the students also get to try their hands on a medley of co-curricular activities like dance, drama, music, art and culinary art. The school attributes utmost emphasis on individual's physical health by incorporating yoga & various sport activities into the curriculum.
Well- ventilated classrooms provide a stimulating learning environment to the young minds. Sophisticated Science and I.T laboratories not only enhance learning by understanding the theoretical concepts taught in classrooms but also help students in achieving good academic results. 
No wonder, Delhi School of Excellence, Manikonda has garnered a strong reputation over the years as one of the best CBSE schools in Hyderabad.
Kudos to The Management and staff who continue guiding the young learners with a mission to educate their minds and foster values through holistic learning.
It is time to celebrate once again at DSE Manikonda!!!
We take great pride in announcing that the Grade X children have surpassed themselves and pushed their abilities to the limit  to see this success happen. The results are stupendous!!!
Congratulations to the teachers and parents on this wonderful  accomplishment.
Well done students! It is ! You truly deserve the spotlight to celebrate the special milestone.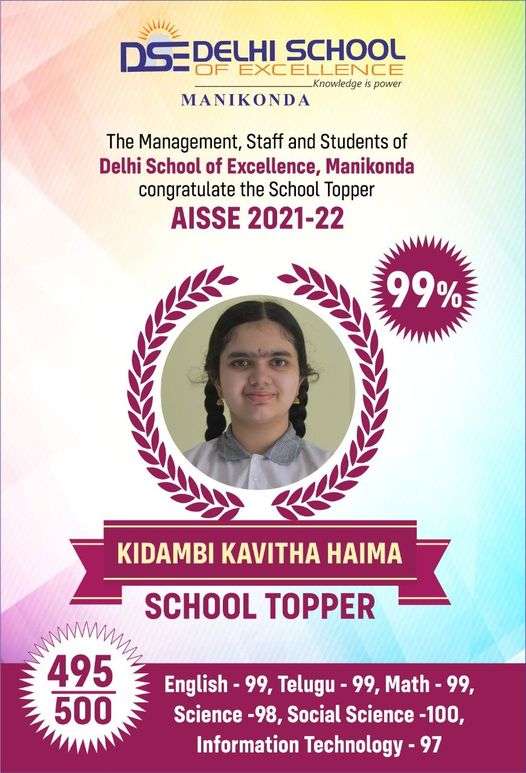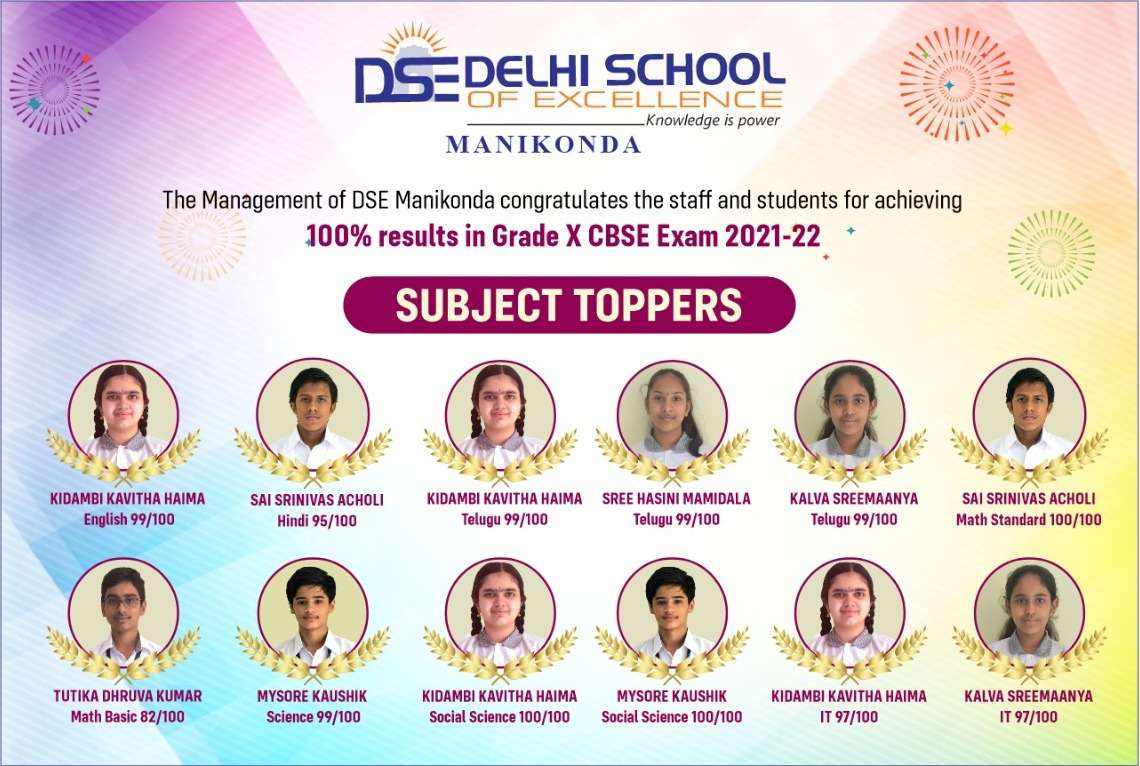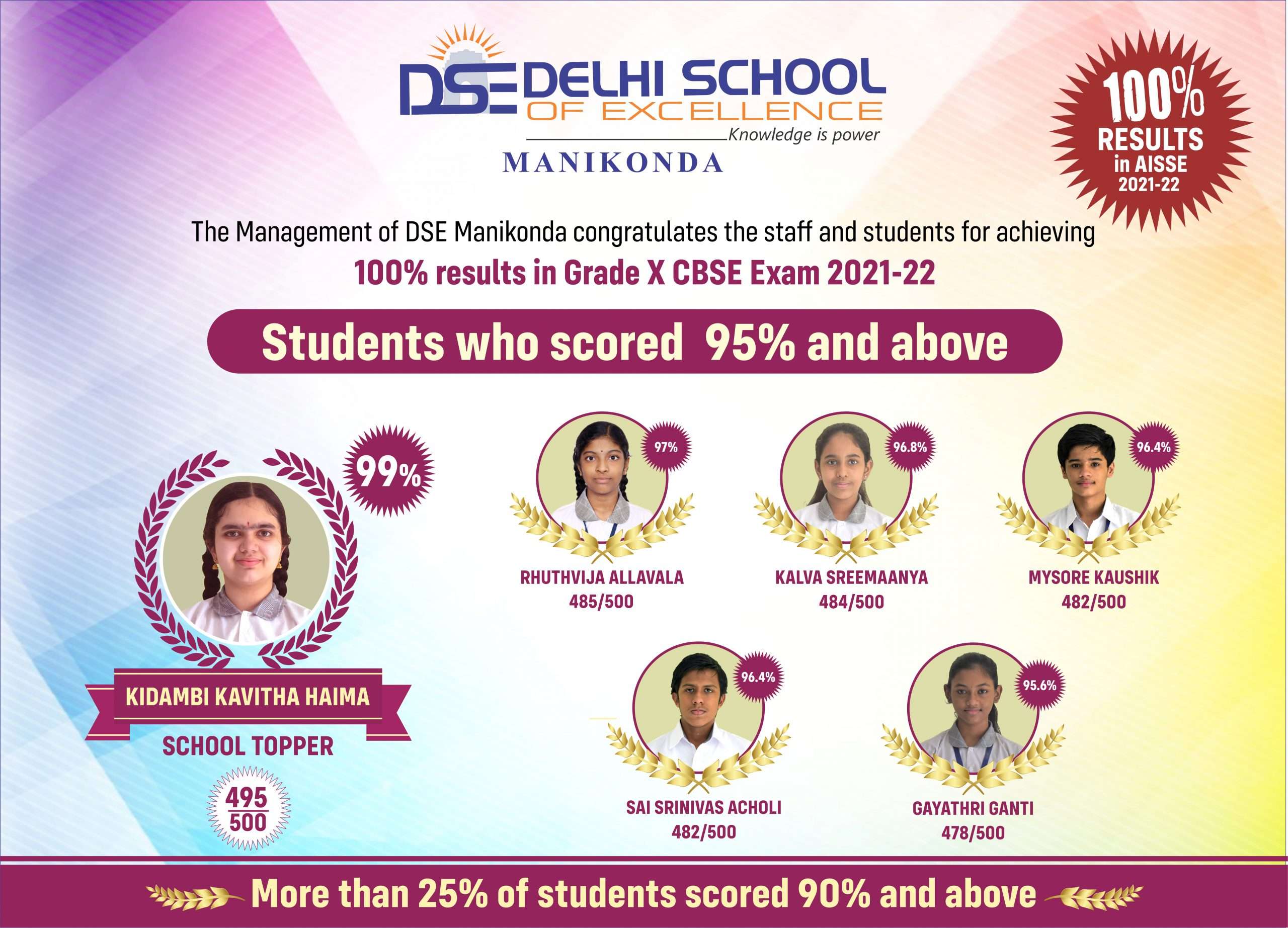 Memories
- Unlocking The Past